Intro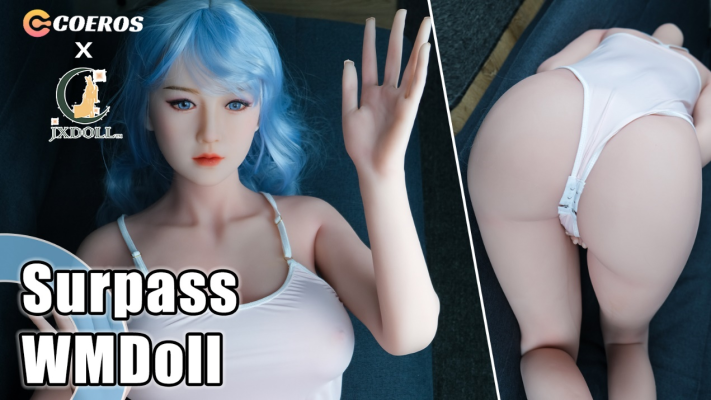 Welcome to Coeros Channel. I'm your host, Marvel. Today we're unboxing a doll from a new brand, JXDoll. She's a unique Asian beauty with blue eyes and hair, standing tall at 170 cm, and full-bodied with a D-cup size. At first glance, you might find the dolls from this brand familiar. So, how does a JXDoll perform? Let's dive into a detailed review!
Part 1 Detailed Review
I was utterly surprised when I first opened the box and inspected the doll! Is this a silicone doll? The material of the breast and body feels pretty similar to many silicone dolls I've reviewed before, but the softness of the feet confirms that she's a TPE doll. Also astounding was her head: at first sight, the subtle makeup, painted eyebrows and lashes suggest a TPE head, but the feel of it is as smooth as silicone.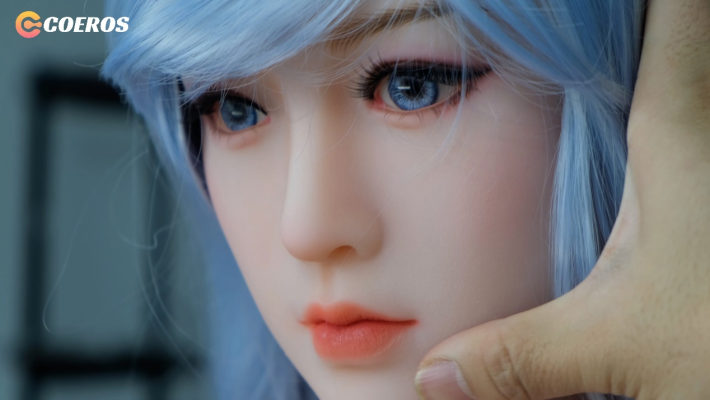 Upon confirming that she's a TPE doll, I suddenly recalled a technology that makes TPE dolls look exquisite: hard TPE dolls. During my visit to the WMDoll factory in August 2022, I was amazed by these dolls that look like silicone but are made of hard TPE. I learned that TPE doll manufacturers can harden the TPE to retain the beloved softness of TPE while achieving the high-quality finish of silicone dolls.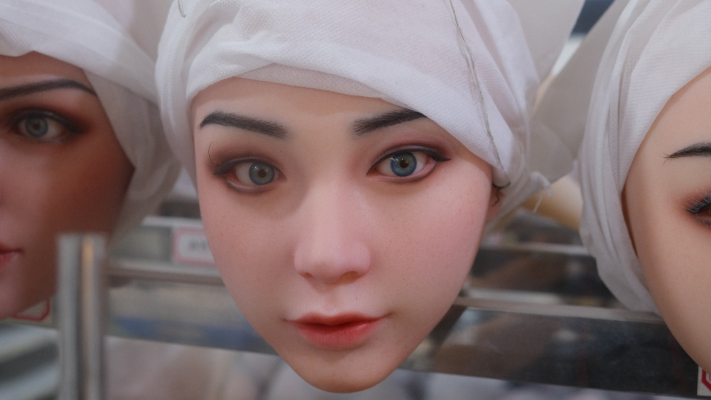 The JXDoll is lightly painted with a pinkish body makeup all over, making her look like a fair-skinned Asian beauty. The pink makeup is especially prominent at the joints. When compared to regular TPE dolls, she stands out significantly.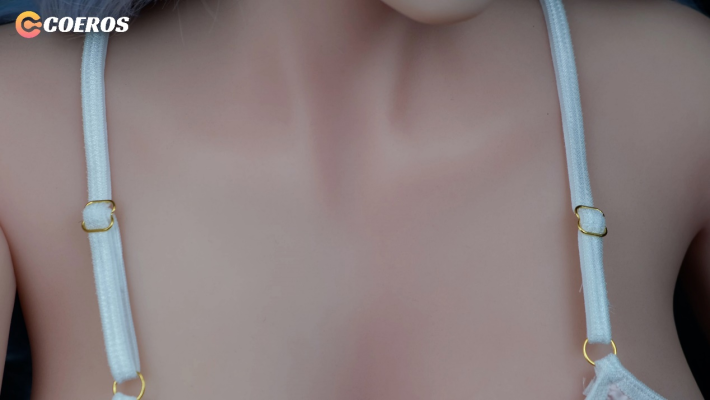 As for the materials, another astonishing feature of this JXDoll is her scent. She doesn't have the pungent smell typical of TPE dolls but a faint fragrance. When you get close to her skin, the scent no longer becomes a factor pushing you away from TPE dolls.
Upon arrival, the JXDoll's powdering condition was excellent, with incredibly smooth skin and a reasonable amount of oiliness.
Aside from the superior TPE material, the biggest advantage of this JXDoll lies in her figure. The detail in her abdomen is particularly reminiscent of the physique of a supermodel who frequents the gym. Her collarbones are also very distinct, and her hands, areolas, and knees have intricate textures. Her full breasts, long legs, protruding mons pubis, and soft, fair skin make this 170cm model irresistibly attractive.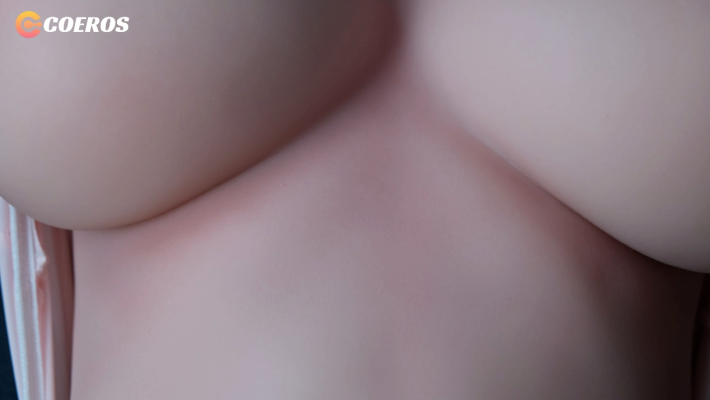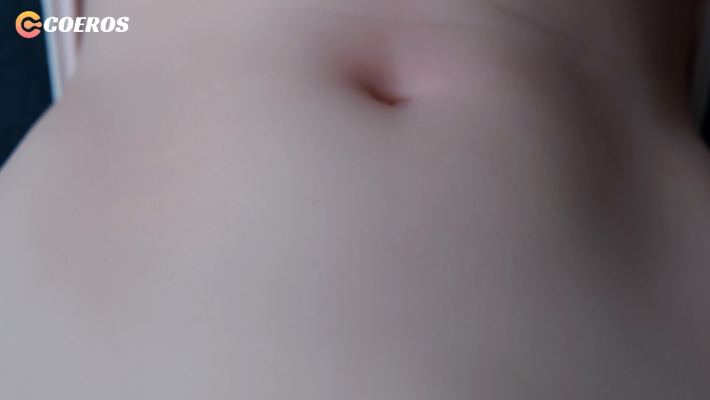 As for JXDoll's skeletal design, the first thing to praise is her waistbone design. It's incredibly flexible, bending forward and backward to a large extent. She also has a toe bone design, and the range of joint movement in her ankles is quite wide – a real treat for foot enthusiasts. The joints in her arms and knees are also very flexible, rotating widely and easily.
Next, we'll touch on a few points that doll enthusiasts usually pay the most attention to.
She's incredibly soft all over, and the breasts are designed with gel-filled breasts. They feel like silicone dolls when touched but are even softer than the gel-filled breasts of most silicone dolls. Interestingly, when you shake her breasts, you can clearly hear the sound of the liquid sloshing in the cavities.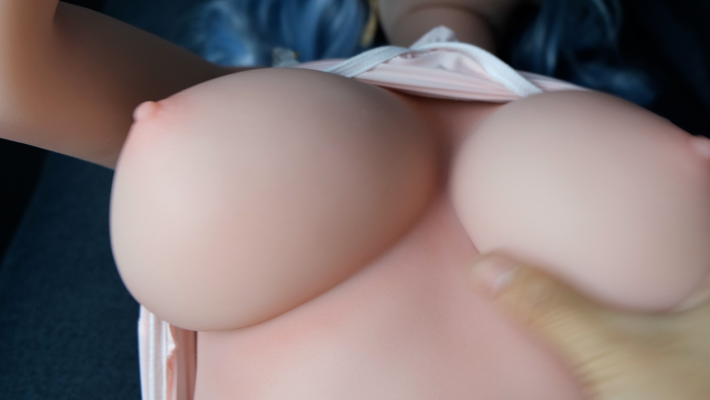 Her belly and areas around the genitals are also very soft, hinting at the softness you'll experience when using her. The LHP is accurate, and there's no issue with Doggy Style. Her weight is also manageable. Despite being 170cm tall, she only weighs 3X kilograms, making position changes a breeze.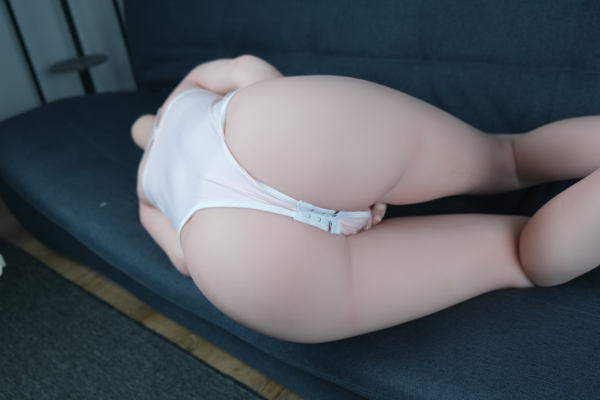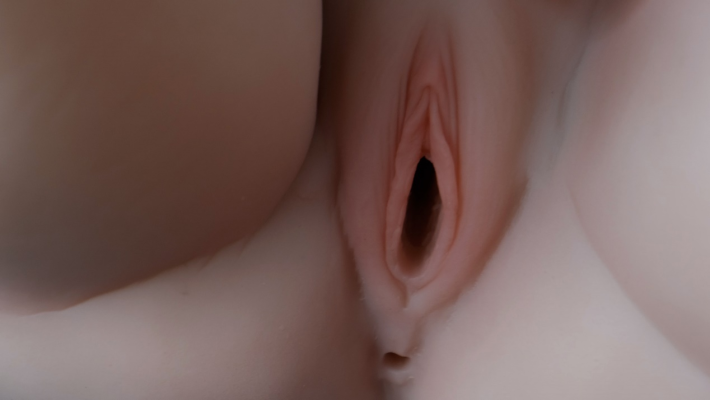 Part 2 Marvel's Take on JXDoll 170cm D-cup Doll
Personally, I'm a big fan of dolls at this 170cm height. I love dolls with long legs, but I wish the calves were sculpted more delicately to make her look more like a real person. The legs of this JXDoll 170 fall short in comparison to real-life proportions; the calves are too slender, detracting from the realism. Despite the unfair comparison, Zelex's real-life mold 170cm doll has far superior legs than JXDoll. By the way, in our next episode, we will be unboxing and reviewing the 170cm doll from Zelex. Stay tuned! Otherwise, I am satisfied with her abdominal muscle lines, TPE material, skeletal flexibility, smell, and large breasts. If you're looking for a high-quality, affordable TPE doll, especially a good-looking Asian one, JXDoll could be a great choice. What are your thoughts? Let me know in the comments!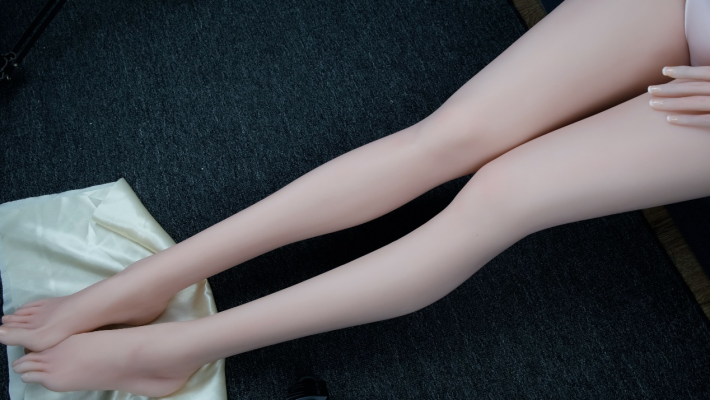 Thanks for supporting Coeros and this channel. I'm Marvel, and I'll continue to review dolls from various brands for you. Keep tuning in, thank you, and see you in the next video!