We strongly recommend that you watch the accompanying video for this blog post, as it presents more detailed views of the dolls. Click the link to watch, and we appreciate your support.
Intro:
Meet our stars for today: this silicone doll standing at 170cm with a C-cup, and this one at 165cm with an F-cup. They hail from the renowned silicone sex doll brand, Zelex, occupying the top two spots in terms of sales. Thanks to Real Body Scan technology, these dolls possess highly realistic human details. Welcome back to Coeros Channel, I'm Marvel. Today, we're going to review and compare these two body types, and I'll share why I'm such a big fan of Real Body Scan Dolls.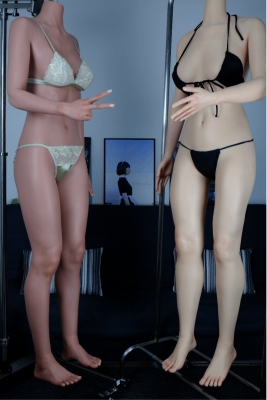 The 170cm model embodies a realistic slender body type, while the X165 is a tad bit meatier than the 170cm, exuding different aesthetic styles. Some folks deem the 170cm as the embodiment of a perfect supermodel figure, while the X165, being a little less perfect and a little more rare, draws its own group of fans. In terms of perceived age, the 170cm presents as a young woman in her twenties, and the X165, despite the fuller body, still appeals as a young lady between the ages of 20 and 35.
Let's delve into some of the distinct differences between the two models:
Collarbones: Barely visible on the 170cm model, the X165's collarbones are significantly more pronounced. It's a bit unclear why this is so.
Shoulders: Despite both models boasting approximately 40cm-wide shoulders, the 170cm presents as straight-shoulder, whereas the X165 has slightly curved shoulders.
Bust: The 170cm can achieve cleavage with a push-up bra, while the X165, due to its wider-set breasts and less noticeable texture, is not ideal for push-up styles. Overall, X165's breasts are somewhat larger – a choice up to personal preference.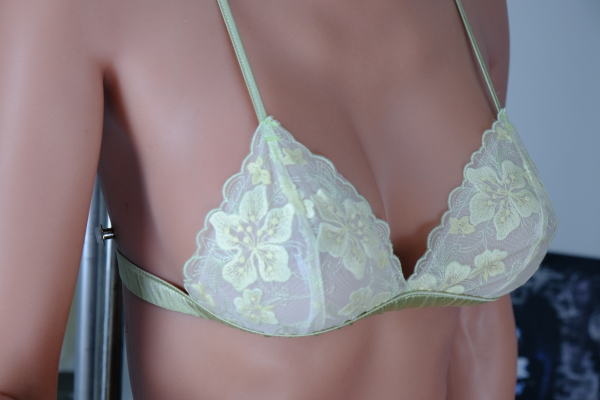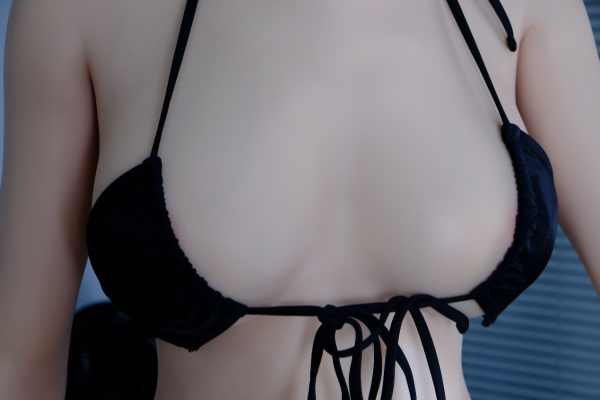 Abdomen: The 170cm's belly is relatively flat and the belly button not quite realistic. The X165's belly is a bit meatier, with a deeper belly button, ideal for navel piercing enthusiasts.
Pubic Bone: The 170cm model is a bit smoother while the X165 boasts raised chicken skin-like bumps.
Private Parts: The 170cm has a butterfly-like appearance, whereas the X165 resembles a thin slit.
Buttocks: Not particularly big on the 170cm, the X165's buttocks are a bit more substantial.
Palm: The 170cm model has more pronounced hand lines compared to the smoother and slightly slender fingers of the X165.
Thighs: Not much difference, with a mere 1 cm difference in girth.
Knees: The 170cm model has slightly more defined knee textures (Could it be that those on the chubbier side generally have less distinct body textures?)
Calves: A noticeable difference here, the X165's calves are significantly meatier than the 170cm. I've observed that there are women who don't appear overweight but have thicker calves.
Feet: Minor differences here. Both models fit Chinese size 37 for flat shoes. For heels, it is recommended to go down one size to 36, as the foot tends to slide down when standing, causing size 37 to protrude slightly, affecting aesthetics to view.
Both body types can wear size S tops for a snug, slimming effect. For bottoms, opt for size M for mini skirts as size S won't pass over the buttocks.
In summary, while the 170cm model is the most popular and my personal favorite, there's no "better" or "worse" between these two body types. Which one you prefer comes down to your personal preference. Now I want to share some of my thoughts on Real Body Scan sex dolls.
What kind of pleasure can Real Body Scan dolls offer to their owners?
One very straightforward standard for judging a good doll is whether she can arouse you when undressed. These two dolls, especially the 170cm one, make it hard to distinguish whether they are dolls or real people when naked. You can find many buyer shows on TDF and the Chinese equivalent doll forum, YMDoll, that make you mistakenly think they are real people.
Not every man has the chance to get a beauty with delicate skin and perfect body proportions. At this point, intimate interaction with these dolls who have these perfect qualities becomes a realizable dream. The real human body proportions and skin details give you an immersive experience that other artificially designed dolls cannot match. You'll enjoy it more.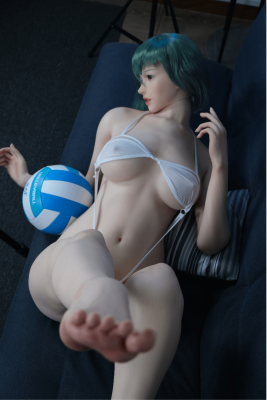 Easy to Dress, Great Potential for Makeovers: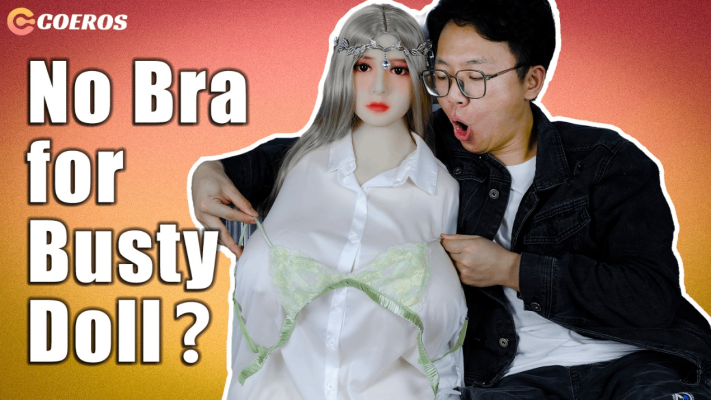 Many dolls on the market have exaggerated hourglass figures, making it hard to find clothes for them. But dolls made from real body scans fit clothes better. Anything a real person can wear, she can too, making it easier to dress her and offering a wider range of options. She can cosplay, play the role of an office lady, or be your exclusive nurse, etc. With the realistic body and details of an excellent model, the makeover possibilities are endless through clothing and makeup.
For example, a doll friend dressed her up as a maid offering door-to-door housekeeping services. The lifelike body lines and posture can truly immerse you in the story.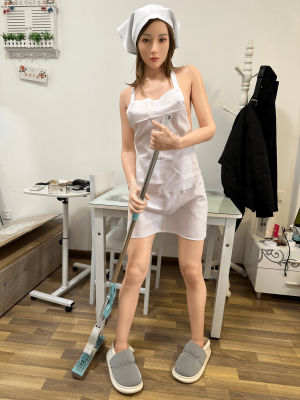 A female body that can truly satisfy any of your ideas. You can put her in any pose you want, and you can have intimate interactions with her at any time. She can satisfy the crazy sense of control, security, and accomplishment that your girlfriend or wife can't give.
Body Worship, Satisfying Your Psychological Fetish:
It's like you are an art student and she quietly lies in your studio, she's your muse, your source of inspiration, a goddess you can get close to, but can't play with excessively.
Of course, if you have a foot fetish, her feet can be touched, smelled, licked, and even sucked.
However, are dolls using Real Body Scan always good? Some people have different opinions. Some people don't like dolls made from real human molds, arguing they have unevenly thick legs, inward-bending knees, flat buttocks. Compared with beautified bodies with long, straight legs and a thin waist with protruding buttocks, they're not necessarily better looking. Of course, the models selected by the Real body scan are just ordinary people and can't satisfy everyone's preferences.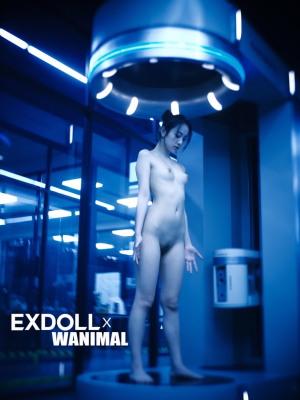 Finally, I want to express a personal doubt about Real Body Scan. I think the unreserved scanning of a model's face is not acceptable because it's hard for a human face to be perfect. That's why I have reservations about the EXDoll clone series. The bodies of EXDoll's clone series are impeccable, even surpassing Zelex, but their unreserved cloning of the model's head is hard to accept.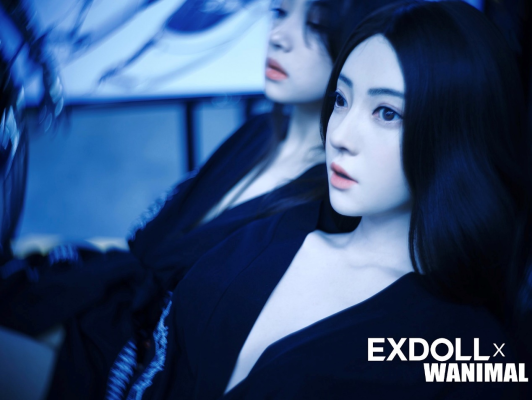 OK, that wraps up the content for this video. Which Zelex body do you prefer, the 170cm or the X165cm? Do you prefer dolls created from real body scans, or those beautified with a cartoonish body type? Share your thoughts in the comment section. Thank you for watching and for your support of Coeros. I'm Marvel, and I'll see you in the next episode!